THE LATEST IN EQUIPMENT & SCIENCE
At Eva Nutra we believe that quality and value are the keys to our customers' success
We've developed our quality systems according to current good manufacturing practices and implemented critical control points throughout our manufacturing process as a guarantee that our customers will receive the highest quality and safest nutritional products.
Eva Nutra's lab is properly equipped to produce a variety of advanced multivitamins, botanicals, and nutraceuticals. Finished products consist of capsules, powders, and tablets. We offer base formulations and the option to formulate a product that is unique, marketable, and beneficial to customers.
When choosing Eva Nutra, customers can rest assured that their supplements will be manufactured with the most innovative machinery available. Supplements are manufactured in our cGMP certified in-house lab organized for safe and efficient supplement manufacturing. Our lab is backed by a team of experts devoted to excellence so that everything we manufacture comes from a quality perspective.
Quality means never having to worry about whether what's on the label is what's in the bottle. All of our products are tested and verified to meet microbiology and other industry standards. Free of contamination and impurities, we test both raw materials and finished products.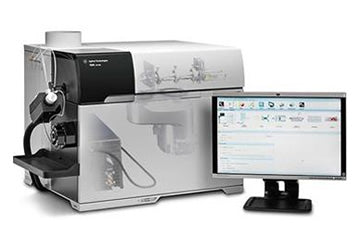 Agilent 7900ICP-MS
We've developed our Quality Systems according to current Good Manufacturing Practices and implemented critical control points throughout our manufacturing process as a guarantee that our customers will receive the highest quality and safest nutritional products.
Consumers are increasingly aware that heavy metals and other toxins can pose grave health risks, so we've invested in the best technology for analyzing raw materials and finished products. ConsumerLab.com recently tested thousands of dietary supplements made by hundreds of manufacturers and found quality problems in a large percentage of them, including contamination with heavy metals. Rather than risk recall when someone else finds issue with a product, we're able to verify levels of heavy metals long before products hit store shelves.
FEATURES:
Unprecedented matrix tolerance - Ultra-high-matrix introduction technology enables laboratories to measure samples containing up to 25 percent total dissolved solids, 10 times higher than the current benchmark held by the 7700 ICP-MS limit. This enables direct measurement of sample types previously inaccessible by ICP-MS.
Enhanced trace-level detection - A novel interface design, optimized expansion-stage vacuum system and new orthogonal detector system (ODS) reduce background and improve sensitivity, dramatically improving signal to noise for 10-fold lower detection limits than any quadrupole ICP-MS system available today.
Widest dynamic range of any quadrupole ICP-MS - Patented ODS technology delivers up to 11 orders of magnitude dynamic range, from sub-ppt to percent-level concentrations, which enables users to measure trace elements and majors in the same run. This eliminates analyte-specific tuning and simplifies method development, virtually eliminating over-range results.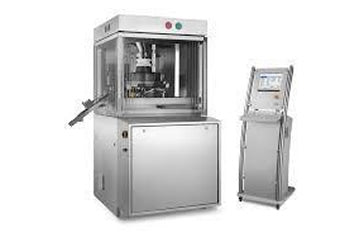 Fette Tableting Press P2020
The latest member of the P series made its first appearance in the world in May 2015 at the China International Pharmaceutical Machinery (CIPM). The P1010 tablet press has been fully redesigned from the bottom up, and is specially aimed at the production of small batches.
Fette Compacting has completed its successful P series with the P1010. The single rotary press can produce a maximum of 234,000 tablets per hour, passing a new milestone in the development of Fette Compacting's international network. The new tablet press was developed jointly by a German-Chinese team.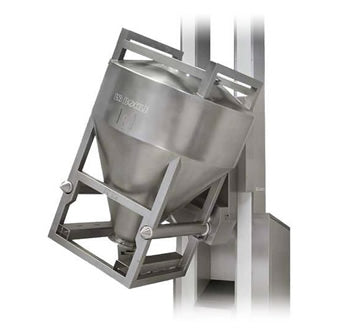 Bohle Blending
Patented Superior German Blending Technology. Very slow rotating homogeneous blend process at slow speeds means uniform, gentle blending without destruction of granulates.
The high efficiency of the Bohle blending systems is based on the revolutionary and patented counter-current process principle. A lifting column enables adjustable height, ensuring fast and dust-free filling, blending, and discharge so all materials are contained throughout the process.
FEATURES:
Homogenous blending of dry powder batchesPatented blending elementsEffective blending volume of 15-85% of the rated volumeBlending of up to 12,000 cubic liters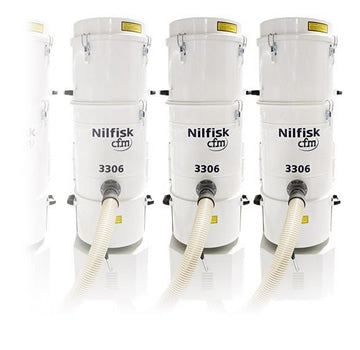 HEPA Air Filtration System
All of the air that circulates through Eva Nutra passes through a bank of HEPA filters which removes 99.9% of airborne particulates. Although not required by Good Manufacturing Practices (GMPs), this extra layer of quality control ensures that absolutely every supplement we produce meets our own incredibly high standards for quality.
In addition to maintaining a clean room environment, we perform multi-stage high-efficiency particulate absorption filtering to keep out mold, spores, dust mite debris, dusting aids, and many other contaminants including bacteria, droplet nuclei, smoke and insecticide dust, face powder, and paint pigments. We use the same efficiency rating commonly seen in hospital and general surgery settings.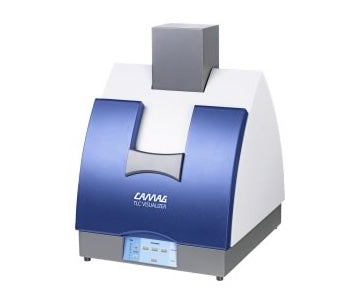 High-Performance Thin-Layer Chromatography
The most advanced form of TLC and comprises the use of chromatographic layers of utmost separation efficiency and the employment of state-of-the-art instrumentation for all steps in the procedure: precise sample application, standardized reproducible chromatogram development and software controlled evaluation.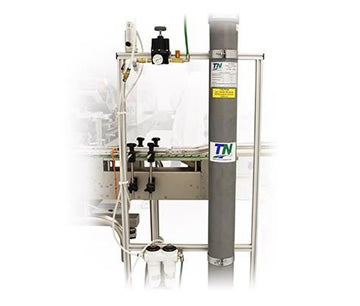 Nitrogen Flushing on the Packaging Line
Oxidation can cause deterioration of capsules and reduce the quality of a product, so we have nitrogen flushing right on the packaging line to force regular air out of each bottle and replace it with inert nitrogen gas. Our nitrogen flush on the packaging line means that our products stay fresher, longer, increasing shelf life and consumer satisfaction. The nitrogen flush process can also help to strengthen the vitamin container prior to filling and capping.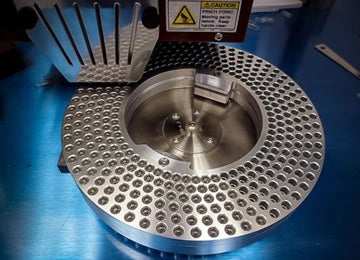 The Bosch GKF Capsylon
We have a range of brand new German engineered Bosch machines, with an average age of just two years. This includes four of the fastest and best quality encapsulators ever made in all of North America for speedy, reliable high quality production.
The Bosch GKF Capsylon is designed and built according to the latest GMP standards for nutraceutical companies, including quick and effective cleaning processes and economic parts handling. This provides an excellent cost-per-performance ratio without compromising on quality.
FEATURES:
450,000 capsules per hour capacityFlexible support for all capsule sizesCapsule alignment and separationAutomatic rejection of non-separated capsulesMinimal product loss from overfilled capsulesEfficient and effective maintenance and operation
CALL 1-888-828-7732 TO DISCUSS YOUR PROJECT
MEANINGFUL SUPPLIER RELATIONSHIPS
High quality product start with high quality ingredients. At Eva Nutra, we verify and only work with the best raw material suppliers. Our experience allows us to leverage our expertise when procuring raw materials - our customers receive nothing but the best product.
RAW MATERIAL QUALITY CONTROL
All raw materials are tested for purity, strength, composition, and contamination. Anything not meeting Eva Nutra's exceptional quality standards is quarantined and destroyed. Raw materials are also tested according to current specifications in-house for micro, heavy metals, mineral, and FTIR (Fourier Transform Infrared Spectroscopy) testing, or via a third party lab for HPLC (High Performance Liquid Chromatography), GC (gas chromatography), and TLC (thin layer chromatography) testing.
FINISHED MATERIAL TESTING
Finished materials are treated just like raw materials, with specifications for each product including purity, strength, composition, contamination testing, weight variation, and disintegration. We ensure every product leaving our facility meets label claims. All products are tested for stability; each product will uphold our label claim through the expiration date, meaning your consumers receive the best product with great shelf life. Finished product samples and related GMP documentation is stored for future review and traceability.
OUR FACILITY
The Latest American & German Made Equipment.
Everything Eva Nutra does comes from a quality perspective. We have the ability to produce a variety of advanced multivitamins, botanicals, and nutraceuticals. Our finished products include capsules, chewables, and tablets.
Newest cGMP & Process Controls
Ultra Clean Manufacturing Environment
Third-Party Certifications Available
Proud United States Manufacturer
In-House Laboratory
SUPERIOR QUALITY
Eva Nutra provides top quality supplements for our customers.
In turn, our customers trust us to keep consumers safe.
We hold our expectations above industry standards. From start to finish, our products undergo a complete evaluation. We will continue to improve and raise the bar in quality, health, safety, and technology to ensure an exceptional product for our customers.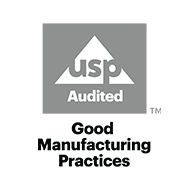 }
Choosing a selection results in a full page refresh.
Opens in a new window.